A Comprehensive Walkthrough of a Nutritionist Consultation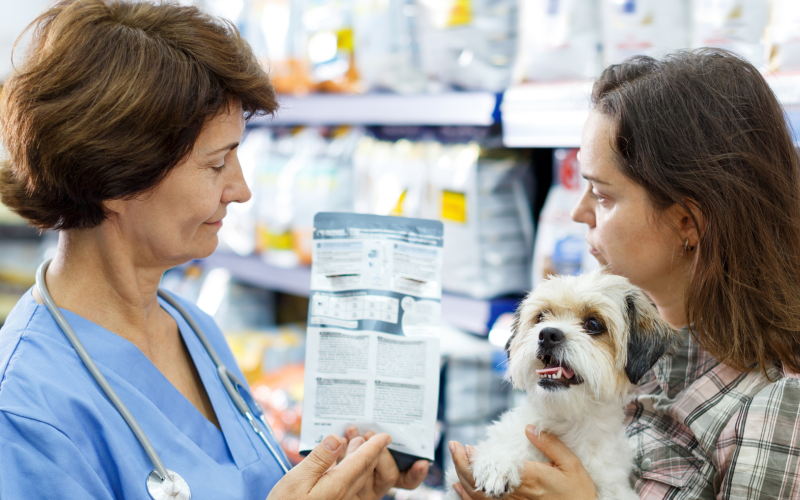 by Emily Luisana, DVM, DACVIM (Nutrition)
May 18, 2023
A Board Certified Veterinary Nutritionist is, first and foremost, a veterinarian. After four years of veterinary school, they undergo either an internship or several years in practice. Then, they enter a residency that is at least two years of specific nutrition training. Finally, after completion of their residency, they must publish original research and pass a multiple-day board exam. Until recently, Veterinary Nutritionists in the US had the credentials of 'diplomate of the American College of Veterinary Nutrition' or DACVN. In 2022, ACVN joined the American College of Veterinary internal Medicine, so now veterinary nutritionists carry the title of 'DACVIM-Nutrition'. In 2023, there are under 100 active veterinary nutritionists in the US with a smaller fraction of these are available for client consultations.
Why might you schedule an appointment with a Veterinary Nutritionist?
Nutrition appointments can be for both healthy and ill pets. Most appointments fall into one of the following categories:
Pets that have multiple medical needs and therefore have complicated nutritional considerations.
Pets that eat a non-traditional diet such as a homemade diet. These require precise analysis to avoid nutrient deficiencies or excesses.
Pets that have difficulty losing weight and may risk nutrient deficiency if they continue caloric restriction without diet analysis.
Pets with owners that wish to have detailed conversations about their pet's nutrition that may be outside the scope of a primary care veterinarian or a specialist in another area of veterinary medicine.

What can you expect from an appointment with a Veterinary Nutritionist?
Appointments may be in-person or virtual, depending on availability and preferences.
Prior to the appointment:
Pet owners will likely be asked to fill out comprehensive forms to ensure their nutrition is approached in a thorough manner. You can expect questions about your pet's diet, previous diets, feeding habits, potential nutrient or ingredient sensitivities and preferences.
A medical history, medication list, supplement list, any pertinent medical records, and a referral from the pet's supervising veterinarian will be requested to help ensure the primary care veterinarian remains involved. Medical records will include the results of exams and any diagnostic testing, including labs and imaging.
During the appointment:
Your nutritionist will discuss your pet's medical history, medical and dietary considerations, nutritional goals, and the best options to achieve these goals.
You will have the opportunity to discuss your pet's lifestyle and preferences and any concerns you may have.
Together, you will decide a nutrition plan forward that may include commercial diets, homemade diets, and/or supplements as well as any additional medical recommendations. You will also discuss what to expect from any nutrition changes and how to monitor whether the plan is working well for your pet.
How to get the most out of your appointment with a Veterinary Nutritionist:
Ask questions! Your nutritionist wants you to understand the plan and reasoning behind it. If you don't understand something, don't be afraid to ask questions.
Follow up. Nutrition takes back and forth between the pet owner, primary care veterinarian, and Board Certified Veterinary Nutritionist to ensure a pet is on the best plan. If your pet isn't responding as hoped, schedule a recheck- your nutritionist will want to know!
Keep all your veterinarians and other caretakers in the loop. The best nutrition plans come when communication is open, so ensure records are shared and that you follow up with all parties when changes are made. If you have multiple people helping take care of your pet, ensure they are on board with the plan.

The right nutrition can go a long way, it can affect the progression and signs of many different health conditions and improve both the quantity and quality of your pet's life. Together, a pet owner, referring veterinarian, and Veterinary Nutritionist can help maximize nutritional therapy for pets and help them live their best lives.
Browse animal health articles by specialty
Find animal health articles by animal