Bichon Saved by Veterinary Specialist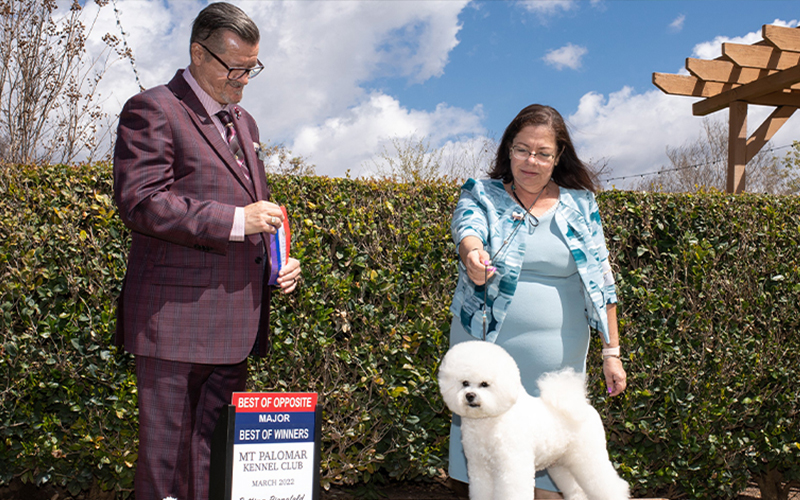 by Krystin Langer
Nov 22, 2022
Garrett the Bichon was born in Lake Elsinore, California to owners, Renata and Dino, who describe him as a frisky puppy that enjoyed taking walks and playing with other dogs. When Garrett was only about 9 months old, Renata discovered a large lump on top of his head and noticed that he seemed to be acting more lethargic than usual. After discussing their options, Garrett's owners decided to take him to see a veterinary dermatologist, where he was diagnosed with a type of demodex mange which is caused by a parasitic mite that lives in the hair follicles of dogs. Sadly, because this infection can cause hair loss and crusted skin, Garrett's owners had to shave off his remaining fur.
A few months after this diagnosis, Garrett had lost a significant amount of weight and his once rambunctious appetite and high energy levels were continuing to decrease rapidly. In addition to these changes in his typical behavior, his owners noticed a discoloration in his gums which is when they decided to bring him to a veterinary hospital.
"We took him to a general veterinarian at Canyon Lake Veterinary hospital but after a month or so on the prednisone they had prescribed, he wasn't getting any better and had even started to get worse," said Renata.
Due to his increasingly critical condition, Garrett was referred to the emergency department of VCA California Veterinary Hospital in Murrieta for advanced diagnosis and testing. Although Garrett had previously been diagnosed with the parasitic skin issue prior to the emergency visit, when he was admitted it became clear that his state had rapidly deteriorated. When Board-certified Small Animal Internal Medicine Specialist (SAIM), Dr. Nicole Bennett, was first introduced to Garrett. she immediately recognized the signs of anemia and ordered an emergency blood transfusion and blood tests for diagnosis on his condition. Initially, Dr. Bennett believed that Garrett could have IMHA (Immune Mediated Hemolytic Anemia) which is when the immune system, which typically fights infections, begins fighting its own red blood cells.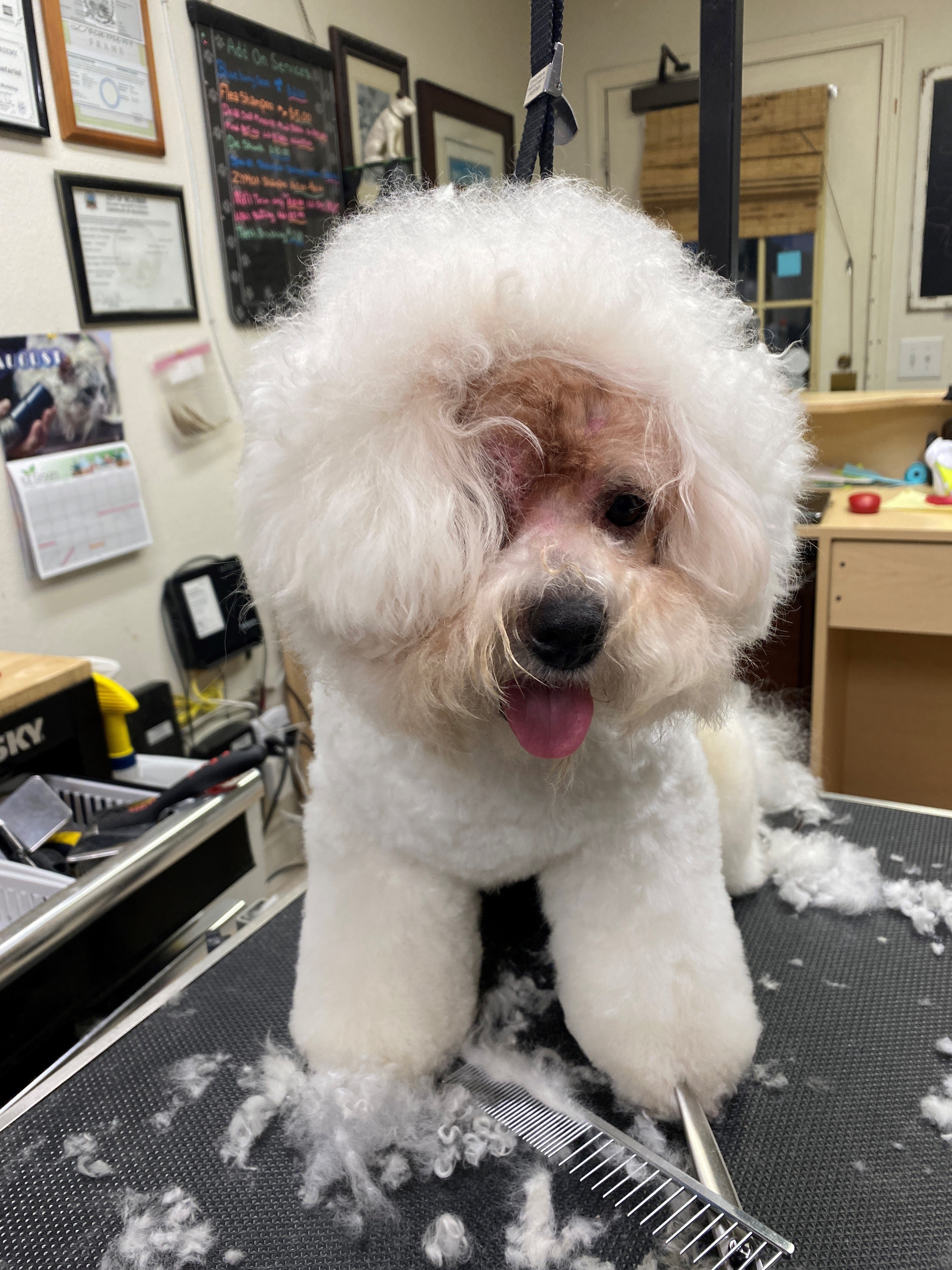 After the additional blood and diagnostic tests were administered, Dr. Bennett diagnosed Garrett with systemic histoplasmosis. Systemic histoplasmosis is a non-contagious fungal infection that is found in both cats and dogs under the age of four and is normally contracted after a dog inhales the fungal organisms. This can often happen if an animal comes in contact with droppings from birds or bats, however it is difficult for a veterinarian to pinpoint exactly how it is caused. Some types of fungal infections are localized and affect only small portions of the body, while others are systemic, meaning that they affect your dog's internal organs. Systemic fungal infections typically have a lower survival rate and the symptoms that can show up include gastrointestinal issues (diarrhea and vomiting), weight loss, loss of appetite and general lethargy. Dr. Bennett describes Garrett's condition as the 'worst-case scenario' with this diagnosis and says that his case was her first experience with treating a widespread systemic fungal infection.
"After his initial diagnosis, I started Garrett on oral and injectable anti-fungal medicine to destroy the H. capsulatum organisms and manage the symptoms of the systemic infection," said Dr. Bennett.
Unfortunately, Garrett did not initially respond well to the medication and Dr. Bennett shared with his owners that his prognosis was not hopeful. With hopes of finding alternative options that would improve Garrett's chances of survival and recovery, Dr. Bennett reached out to the American College of Veterinary Internal Medicine (ACVIM) community to ask about other possible treatments of systemic fungal infections.
"The ACVIM community was extremely helpful in sharing their own therapeutic experiences and I was able to get in touch with a veterinary fungal expert who was crucial in reassuring me that I did have to treat the immune destruction of the red blood cells and the platelet with a steroid at a dose that is typically contraindicated when treating fungal disease," said Dr. Bennett. "This information gave me the reassurance to treat the destruction while starting therapy for the fungal disease. Despite the guarded prognosis, Garrett responded beautifully.
After about a year of this treatment, Garrett began to show significant improvement and his signature fur began to grow back. Because of the condition of his fur during treatment, Garrett's owners had been forced to hold off on placing him in the AKC (American Kennel Club) San Diego dog show for Bichons.
"With help from Dr. Bennett, Garrett was finally able to be grow back his full coat again and compete in the dog shows," said Renata, "After several months and many first-place showings Garrett finally became a Grand Champion."
When asked what made Garrett's case stand out to her, Dr. Bennett said that it was because of the complicated nature of his condition and his miraculous turnaround. "This was the first time I had seen a severe fungal infection that also had secondary complications with the blood cell count," said Dr. Bennett. "If it wasn't for the owner's commitment and medical intervention he would not have survived. It is one of those cases where you could say 'I saved that dog'".
---
"If it wasn't for the owner's commitment and medical intervention he would not have survived. It is one of those cases where you could say 'I saved that dog'".
---
Today, Garrett is thriving, and Dr. Bennett says that his prognosis is looking spectacular, and his both his kidney and liver functions are returning to normal. Although Dr. Bennett hopes to slowly decrease his dosage of his prescribed anti-fungal medication, she says that Garrett will continue with consistent on-going care until he tests negative for traces of the fungal infection.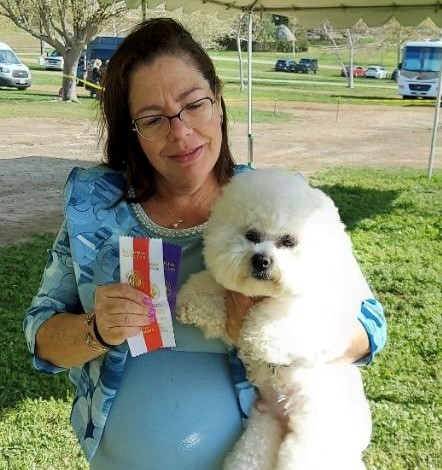 By sharing Garrett's story, both Dr. Bennett and his owners hope to impress upon other pet owners the life-saving benefits of veterinary specialty medicine and the importance of working with a veterinary specialist to get a second opinion early on in disease prognosis.
"We were really blessed to have had Dr. Bennett's care and we are so glad to still have Garrett with us," said Renata. "Garrett still enjoys participating in his dog shows and just being part of our family. We are lucky to have found such a great veterinary specialist and hopefully we will be able to soon say that he has made a complete recovery."

Browse animal health articles by specialty
Find animal health articles by animal